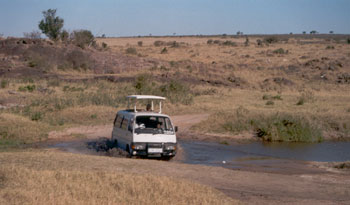 The afternoon sun warms our white safari vehicle as it speeds across the dusty trails of Masai Mara, Kenya.
It's the first game drive of the safari and my excitement is mingled with curiosity, apprehension and the realization that here, in this national reserve of 373,000 acres, I am as far out of my element as I have ever beenů and loving it!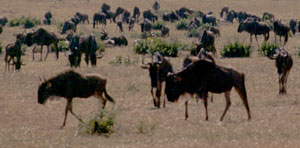 Dozens of gazelle and hundreds of zebra and wildebeest dot the golden landscape as we travel west on a serpentine trail with soft brown hills to the north, and endless open plains southward.
Coming around a curve, our guide/driver, Charles, eases to a stop and whispers that a pair of lions may be in the area...